GROUP CLASSES - Guitar & Ukulele for Adults & Teens
GROUP CLASSES - Guitar & Ukulele for Adults & Teens
GROUP CLASSES - Guitar & Ukulele for Adults & Teens
GROUP CLASSES - Guitar & Ukulele for Adults & Teens
GROUP CLASSES - Guitar & Ukulele for Adults & Teens
GROUP CLASSES - Guitar & Ukulele for Adults & Teens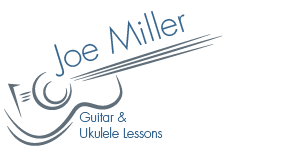 JakeHotelCalifornia (1)
01:58
Joe Playing Dream a Little Dream of Me
00:59
Fire on the Mountain
01:35
"Joe Miller is an expert proponent and performer of fingerstyle guitar. I would recommend Joe for any presentation or concert that requires a well rounded, skillfully delivered and appealing program of acoustic guitar music. He will delight, educate and entertain all that have an opportunity to hear him."
- Lawrence Ferrara, Professor of Music, City College of San Francisco, and Instructor at San Francisco Conservatory
​
Joe is available for performances as a solo instrumentalist, and with singer Sonya Kumar.