GROUP CLASSES - Guitar & Ukulele for Adults & Teens
GROUP CLASSES - Guitar & Ukulele for Adults & Teens
GROUP CLASSES - Guitar & Ukulele for Adults & Teens
GROUP CLASSES - Guitar & Ukulele for Adults & Teens
GROUP CLASSES - Guitar & Ukulele for Adults & Teens
GROUP CLASSES - Guitar & Ukulele for Adults & Teens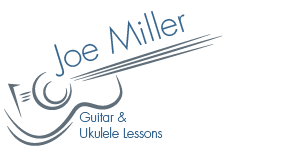 Jam Session Class is back! A six-week session begins Sept. 26, 2023, 7:05 to 8:05 PM, at Mill Valley Recreation Center. Call 415 383 1370 to register. Another six-week session will begin Nov. 7.
As of Sept. 25, 2023, I will be teaching at Eric Schoenberg Guitars in Tiburon on Mondays.
I will also be teaching private lessons at Mill Valley Recreation Center on Tuesdays.
To register for Mill Valley classes, please use this link, then type in guitar (or ukulele) in the keyword box, click Tuesday, then click on ARTS in the lower right.
Or call them at 415 383-1370.
​
​
​
Joe was recently in the studio in El Cerrito, working on Krishna Feeney's excellent CD of original songs. The other players were Chuck Ervin on bass and Sharon Gilchrist on mandolin. It was a pleasure to play Krishna's great songs with excellent players! The album is available now:
Ricky Sunderland
Joe's longtime guitar student Ricky Sunderland has performed regularly, with great success!
​
Henry Tantum
Joe's former student Henry Tantum performed for the whole school at his graduation from Redwood High School. Congratulations, Henry!
Get your family band together. Contact Joe to arrange group lessons.
The Acoustic Jam Class is the perfect place to work on your musical skills. If you can sing and play, play lead, or just strum along, this is the class for you. It is less structured than Joe's other classes, and the choice of songs is up to the students. Please see the Group Classes page for detailed info. Join the fun!
​
The Continuing Ukulele Class (above) had a party after the last class. New students are welcome to join us for the next round.
Joe's advanced ukulele students gave their first performance at The Redwoods in Mill Valley in February 2016. Barbara, Eric, Paige, Rob, and Mairead with singer Pam Tibbits, performed under the name "The Ukes of Hazzard". A good time was had by all!
Ricky Sunderland performing (Joe's longtime student). You can see other students performing, on the Performance Videos page.