GROUP CLASSES - Guitar & Ukulele for Adults & Teens
GROUP CLASSES - Guitar & Ukulele for Adults & Teens
GROUP CLASSES - Guitar & Ukulele for Adults & Teens
GROUP CLASSES - Guitar & Ukulele for Adults & Teens
GROUP CLASSES - Guitar & Ukulele for Adults & Teens
GROUP CLASSES - Guitar & Ukulele for Adults & Teens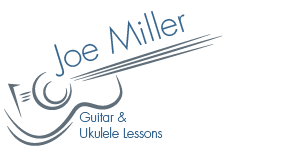 GROUP CLASSES - Guitar, Ukulele, Theory, and Jam Session, for Adults & Teens
Group Classes are resuming! Music Theory for Guitar and Ukulele Players will be offered at Mill Valley Community Center starting Thursday, January 5, 2023. There will be 7 one-hour classes, 7:20 - 8:20 PM. You can register online, or by calling (four one five) 383 1377, starting Dec. 13, 2022.
Here is the class description:
Understanding Music Theory is an essential part of being a good musician. Learn what notes are in the various scales and chords, and which scales go with which chords. Learn about the Circle of Fifths, how to analyze chord progressions, and how to transpose music (change key). This is primarily a pencil-and-paper class, students will play very little. Taking this class has helped many students get past the plateau in their playing.